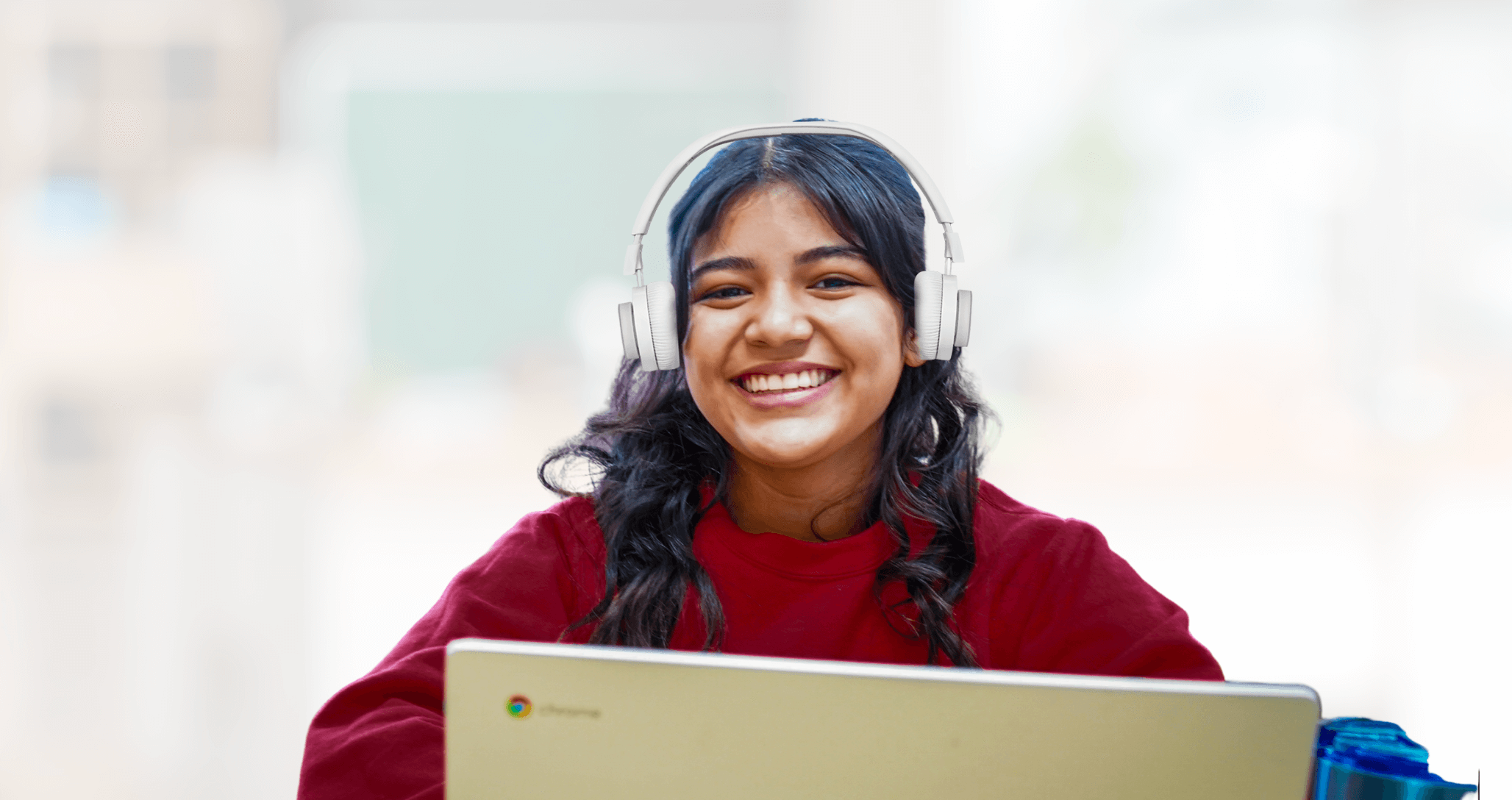 Christian Online & Blended Learning
Christ-centered instructional program from an accredited traditional K-12 academy-in the comfort and safety of your home.
Full-time and a la carte enrollment options

Parental Choice vouchers accepted
Payment plans for private-pay students

Scholarships available
Victory Christian Academy—Virtual (VCA-V) is the online option to our traditional Christian-based (in-person) academy that provides a comprehensive educational program dedicated to a holistic approach to student formation—Mind, Body, and Spirit—virtually.
We offer multiple options:
Interactive (synchronous) live classes supplemented by substantial offline coursework.
Asynchronous (non-interactive) approach to cater to the demands and routines of our families. (most popular)
Blended options of in-person and virtual programming—including extracurricular activities and sports!
VCA-V partners with the most experienced online educational institution in Wisconsin—Wisconsin Virtual School (WVS). WVS is not an actual school, but instead a third-party provider of excellent online learning platforms, curriculum, and teaching support staff. This partnership allows VCA-V to offer students and families the maximum flexibility and access to more educational options than most other schools you can choose from.
Most importantly, VCA-V is dedicated to making sure that Christ is at the center of all our student's online interactions/activity and is the foundation of our academic pursuits. We accomplish this by assigning every VCA-V student and family with an Academic/Faith coach. This coach will facilitate the general interactions between the students and our WVS partners, as well as help the students with their academic progress and faith formation according to their parents' requests. All in order to ensure our families' Christian values are respected and at the center of our attention.
We want to invite you to enroll today! Those who wish to apply using the Wisconsin Parental Choice Program to pay for tuition must apply immediately in order to meet the April 20th deadline. If you wait until April 20th to start the process, you will be too late. The application process takes a few days.